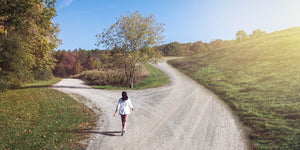 by Bill Elliff August 16, 2021
Our natural inclination is for self-promotion, self-comfort, self-fulfillment, and self-recognition. A merely humanistic agenda can easily consume us. Many never escape this broad path, vainly believing it will yield the life they've always wanted.
But if a man wants the most substantive life he must die to this approach. Here's how Jesus described it in twenty words.
by Bill Elliff April 01, 2019
Jesus was always going "up on the mountain" or "away into the wilderness" to pray.
 Don't try to convince God of your busy-ness as an excuse for prayerlessness. Time was no obstacle to Jesus' prayer life. It was always the priority.