by Bill Elliff November 29, 2023
There is no way that man can comprehend or articulate God. Were it not for the God-breathed Scripture that describes Him and the indwelling Spirit in true believers that explains Him, we would be clueless. But His Word and His Spirit make Him known with breathtaking clarity.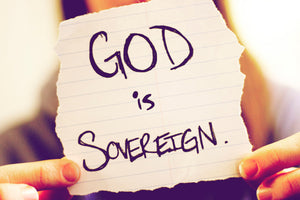 by Bill Elliff November 14, 2023
We think we're very big, but in reality, we are still the creatures, and God is the Creator. When we forget that is when the trouble begins.
by Bill Elliff October 25, 2023
It's hard to read the book of Job. Hard to understand God allowing Satan a temporary injunction to afflict this godly man so terribly. But God is proving something in this experience. He is answering questions that we all must have answered and giving us the ultimate hope.