by Bill Elliff January 24, 2022
It's deadly. When jealousy enters a human heart, it will always burn and destroy not only the jealous man but those around him. Nowhere is this seen more than in the lives of Joseph's brothers in Genesis 37.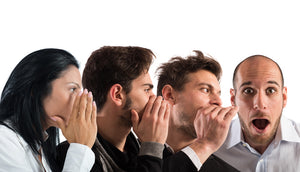 by Bill Elliff March 10, 2021
It's a deadly disease. Jealousy has caused untold misery in relationships. We find it in families, churches, businesses, government. Wherever two people are, there is the possibility of envy and its catastrophic results.
by Bill Elliff March 02, 2021
Jealousy is always viewed in humans as a horribly destructive trait. Daniel Webster described it in his original 1828 dictionary as "the apprehension of superiority." For instance, a person is jealous when they fear that someone has taken something that they want or may think they deserve for themselves; a position, an affection, an opportunity.
But is jealousy always wrong? Is it possible to be jealous for the right things? Is there a holy jealousy?