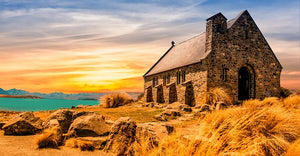 by Bill Elliff August 29, 2023
God is always speaking. We may not be listening, but if we are, through His Word and Spirit, He will tell us everything we need to know about everything we need to know about.
by Bill Elliff December 22, 2020
There are many things you can do in your Christian life. Much Christian work. Many think that rote activity is the heart of true Christianity. But all of these pale in comparison to one central issue, which is captured in the ultimate question.
Do you love Jesus?